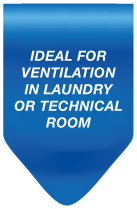 WE SUPPLY TELESCOPIC SYSTEM ACCORDING TO YOUR NEEDS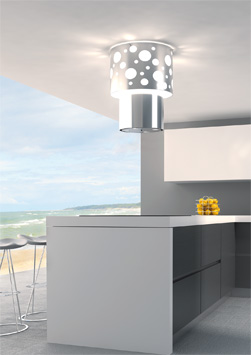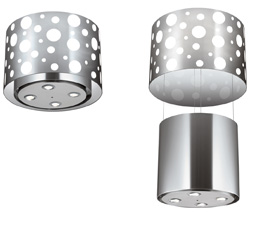 VENTILATION WALL TELESCOPIC
One direction ventilation system inside/outside containing: Wall outlet with damper (to guarantee no return of exhausted air), telescopic Duch 250-450 mm and grille.
CONNECTION SYSTEM

HEIGHT-ADJUSTABLE EXHAUST HOOD
& INTEGRATED RANGEHOODS
(In development)
GONAL® OFFERS
Telescopic duct in Ø100-125-150 mm.
ADVANTAGES
Smooth internal wall ducts to avoid risk of fire by embeded grease.
Ductwork systems of flat wall to prevent pressure loss increasing the exhaust hood performance and ensuring the long-life of the appliance.
Large diameters, allowing a greater evacuation, no returns, no vibration, no odours, ensuring the health and acoustic comfort.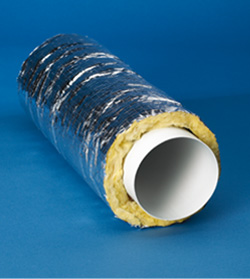 LESS NOISE
(10 db aprox.)
Acoustic insulation for ductwork systems for extractions of fumes.
TECHNICAL SPECIFICATIONS
25 mm / 16 Kg. m3 fibreglass insulation.
Reinforced by an external aluminium foil / polyester 25 micras.
The coating prevents steam.
Temperatures range -30° C / + 140° C.
Flame retardant. Euroclass B-s3-d0 according to EN13501-1:2007.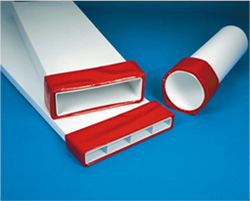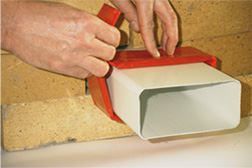 An effective seal to stop fire.
ACTION
Expansion of the self-extinguish filter at 180-200ºC with a ratio of 17 times its volume, causing a pressure upon the duct of 10 bar braking it and isolating the remaining areas.
INSTALATION
The protection must be placed between the duct and the wall. In the event of fire the material expands against the softer part (duct).