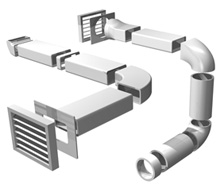 Made of fireproof and self-extinguising material. Maximum temperature resistance 80ºC. Smooth internal wall ducts to reduce pressure loss. Better performance in Ventilation, Aerothermy and Extraction than the flexible.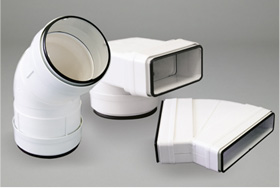 Innovative system of ducts and accesories with extremely airtight mechanical connections, Class D according to EN 12237. The best solution to prevent leakage, pressure and thermal loss. Easy and quick to install without using tapes or sealants.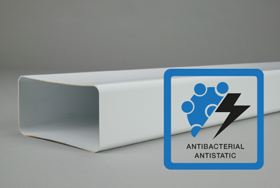 Newfangled thermoplastic duct with antistatic and antibacterial properties and environmentally friendly. It prevents the accumulation of dust along the internal and external ductwork surface and fits with the requirements of alimentary quality standards.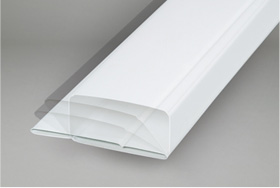 New generation of foldable ducts with same flow than traditionals, compatible with all the accessories of the same size, and improving transport (-60%), storage (-90%) and handling (-50%) costs.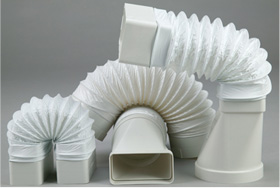 Versatile flexible ducts and elbows to go around obstacles realice installations in variable angle from 0 to 90º.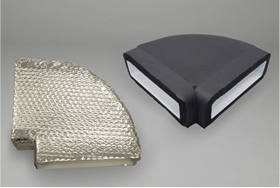 New evolution of our ductwork systems, both standard and airtight, including an insulation spec with a thermal conductivity of <0,04 W/(m.k), to avoid thermic loses and with better soundproofing of the ductwork.